Autonolas Community Update 002
Builders Rule Edition
2022-01-27
Quite a bit has happened since our last update: the end of the year was a rush to get things squared away before our team got to take a much needed break. We used the time to relax and reconnect with friends and family–we hope you did too. By January we were all back and ready to start the year strong.
The whole team hit the ground running, and there was great progress made across the team, including on some exciting community initiatives. Let's take a look!
Tech Stack/Academy
Our tech stack has continued to improve and grow: we've added more functionality, new plugins and continued to refine the styling of the open-aea framework. You can check out the latest release here and our beautiful newly styled documentation here.
The Agent Dev Academy continues to make great strides. Cohort 1 has graduated (🎊!) and Cohort 2 got started this week.
The talented individuals in Cohort 1 converted the El Collectooorr — an autonomous, decentralized Art Blocks auction-participant — into a full, multi-agent-based Autonolas service. Props to the cohort for their hard work! They are now working on turning this into a fully-fledged demo service which you can all see.
Cohort 2 is a talented mix of software developers, computer science majors, roboticists and engineers. We're expecting great things from them as they learn to build with the Autonolas stack.
If you're an aspiring crypto dev, we invite you to explore the Autonolas Academy. The Academy is a self-paced learning experience, with the option, on completion, to apply for a more intensive, cohort-based Builder Track. The program is designed to teach you everything you need to know to develop your own apps and services using our framework. You can get started with those materials here.
Whitepaper
The team has been hard at work on a whitepaper and that's nearly at v1. It includes the project's full vision, the specifications of our multi-agent-based tech stack, our tokenomics and more. There's a lot of internal auditing to be done on the paper before it is released to the public, but we're super excited for when it is.
Community Building
Right before the end of the year, we announced an experiment in collaborative world-building: the very first Autonolas World Buildathon!
This is a "creative hackathon", a contest that's open to artists, writers and designers, with a $500 stablecoin prize for the winning entries in these three categories:
Concept Art
Video/Motion Graphics
Writing
We'll open up for entries on January 31st, so if you want more information or want us to keep you in the loop, head over to this landing page we set up and add yourself to the mailing list. You'll be the first to know when the competition starts.
We also recently shared a contribution opportunity: community members have the chance to help us identify potential partnerships for our oracle product. You can check out the details and share your insights here. As always, these early contributions are being tracked!
We also published two new blog posts: Community Manager Thomas Maybrier investigated NFTs as a tool for community engagement, and when the team received customized NFTs as a year-end gift, Brand Visual Designer @kameha_san wrote about her design process here. Both pieces will be of interest to anyone keen to learn more about how projects like ours can make use of NFTs.
If you're following us on social media, we hope you've noticed an increase in activity, and if you're not, you know what to do!
Being active on Twitter is a big part of our strategy, and that's something we can use your help with. Every like, reply, retweet and quote tweet helps us to reach more people and grow the community, and the project.
Don't spam your friends, of course, but if you can help us share the Autonolas mission, every bit helps and of course will be noted!
Behind the scenes, we're working on more exciting projects and partnerships we can't wait to be able to tell you more about.
As you can probably tell, there's a lot going on. Now's a great time to get involved, so if you're not already following, connect with us on Twitter and join the Discord. We're always looking for more ways to bring people from all backgrounds on board.
We also invite you to connect with us every first Friday of the month for Community Office Hours. This is an open-ended opportunity to ask questions, get answers and get involved. The event happens here.
Until next time!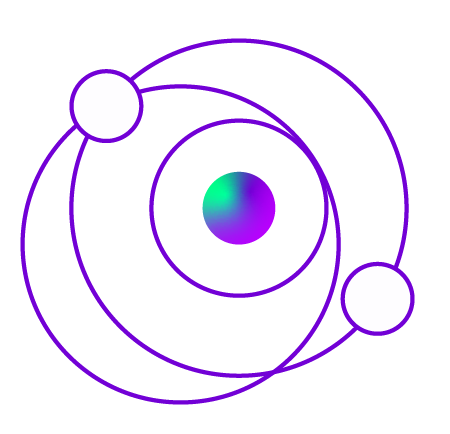 Sign up for updates
Stay at the autonomous edge
Be the first to hear about everything new in the world of Autonolas, autonomous services and full-stack autonomy.
OR