Autonolas Community Update 004
Brick by Brick Edition
2022-04-04 • Autonomous Contributors
The momentum just keeps increasing! Since our last update, we've made some very exciting progress. Let's get into it!
Our First Off-Site
At the start of the month, the Autonolas team members gathered in Belgrade, Serbia for our very first off-site. For many of us, it was our first time meeting in person. Over the course of 5 days, we explored every aspect of the project in depth, with an eye towards moving together as a unified force to bring our vision to reality. We all really enjoyed ourselves and learned a lot!
Protocol-owned Services
Another very exciting share was the first public reveal of a novel primitive we've developed that we're calling "Protocol-owned Services". We put together this tweet thread that outlines exactly how this new concept works, and why we're so excited about it.
The Oracle is live!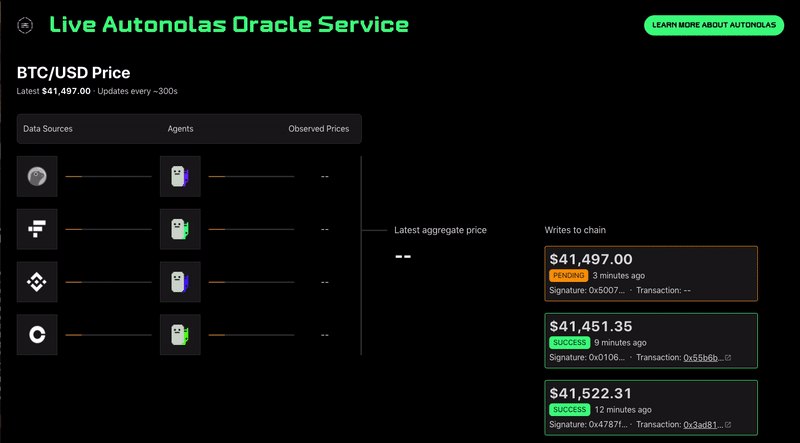 Remember when we teased this a few weeks ago? Well, it's finally here! This proof-of-concept agent service is a fully-operational BTC/USD price oracle, and you can see it running live here. We also put together this blog post that explains in more detail — definitely worth a read!
The World Buildathon Winners
We wrapped our World Buildathon and selected a winner and a runner up! We loved their creative take on expanding Alter Orbis, and put together this showcase site to share their full submissions, alongside some of our other favorite entries.
Book Club
We're currently reading The Infinite Machine in our informal book club, and some shorter texts too. Right now we've just finished Part One and are moving on to Part Two, so there's plenty of time to catch up. You can find the discussions in the Discord channel #📚 -book-club.
Autonolas Academy Cohort 3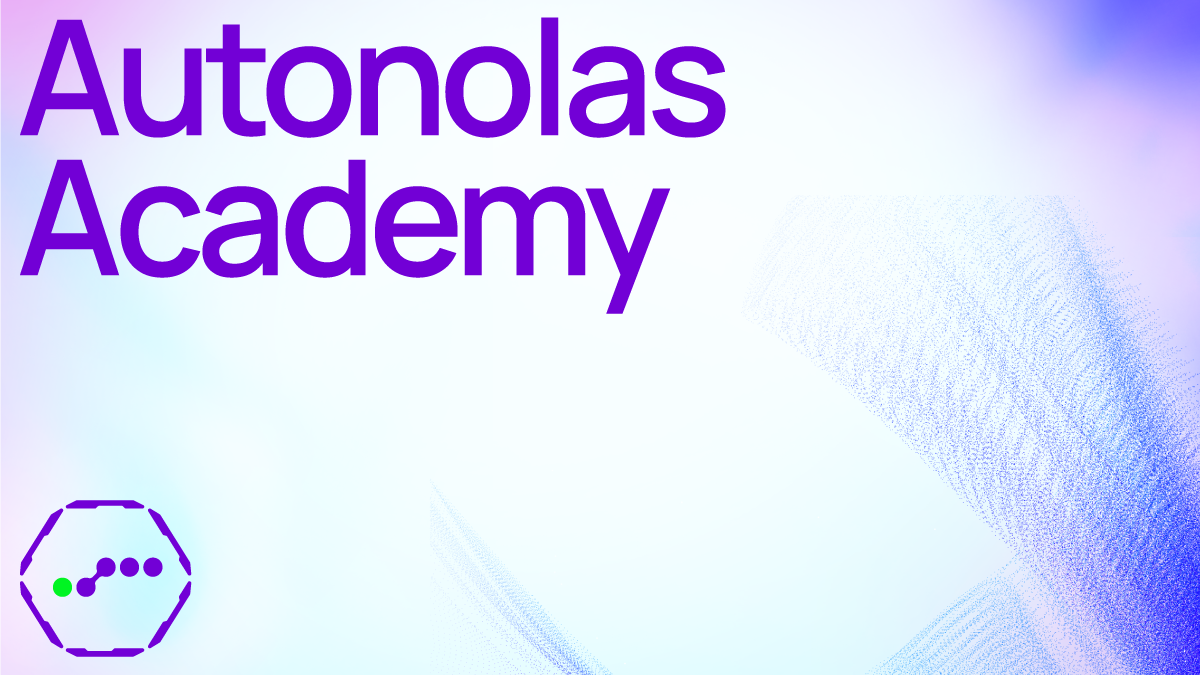 Our latest cohort is making great progress and are super engaged, with pull requests coming regularly and rewarding sessions each week. We're very excited to see how their final project will turn out. If you're interested in learning how to build with our stack, we'd love to have you in the next cohort!
You can find the program here, and if you'd like to hear about the experiences of the participants in the first cohort, check out this blog post.
A new schedule for Community Office Hours
Because we want to reach as many of you as possible, going forward we'll start hosting every other Community Office Hours call at a later time. We hope this new time will be easier for those of you in the US to attend.
These events will be in the morning if you're on Pacific Time, so grab a coffee and join us at 16:00 UTC in Discord, the 2nd and 4th Fridays of the month. Here's an event link for Friday, April 8th's session, which will be the first at the new time.
The 1st and 3rd Friday's call will remain at 13:00 UTC.
AVAX Summit and a call for new partnerships
Team members Oaksprout the Tan and Adriano Bradley attended AVAX Summit in Barcelona, and enjoyed meeting new people and making lots of connections. We're keen to form partnerships with other relevant startups and projects, so if you'd like to work together, or want to make a recommendation, get in touch with our Ecosystem team.
We've also got David Minarsch in the SF Bay Area for the next few weeks, so if you're interested in grabbing a coffee, catch him while you can!
It's a very exciting time to be here, and we're so glad to have you with us! Do stay in touch by joining our Discord and following us on Twitter. Until next time…