Autonolas Community Update 011
Enterprising Explorers Edition
2022-11-01
We've concluded another month, so that means it's time to pause and take a moment to look back and recap what's been happening in the world of Autonolas. There's a lot to cover, so let's get right to it!
New: Community Showcase
We're also trialing a new way for you to share your ideas, passions and projects with us and the Autonolas community: the Community Showcase project is a weekly chance for you to share what you're interested in. We hope this will be a fun way to learn more about you and an opportunity for members to connect with each other.
Stop by the first session this Thursday!
New: Alter Orbis Weekly Sessions
We're restarting exploration of Alter Orbis with a weekly creative session held in the Discord. We'd love to have you drop by and contribute your ideas, feedback or skills towards our companion lore! The event is every Thursday at 14:00 CET.
Community Leaderboard Updates
This month we made some big changes to our Community Leaderboard - you're now earning even more points:
Another Community Leaderboard! This week you'll notice a 100x modifier on the totals, because if points are good more points are even better, right?

Top 10: @mihai673 maintaining a strong number one but @An_Tony1 coming incredibly close to clinching it! pic.twitter.com/mqZaHw1gRL

— Autonolas (@autonolas) October 17, 2022
We also made a change to how you claim points - now, points earned will expire if you're not a member of the Discord, so if you haven't already joined us, now is a great time!
There's also some new actions available for you to earn points on. To find the full list, you can always check out the #contribute channel in the Discord. Here's some of the newest actions:
Ask a question in a Twitter Spaces Ask us or a panelist a question during one of our Twitter Spaces 1000 points
Create an Autonolas meme Post your best Autonolas meme in 🫡-memez 200 points + LIMITED TIME BONUS: 2x modifier and 4x for memes we share on Twitter
Share your feedback on our visuals Let us know what you think of our latest visual exploration. 300 points per item of feedback
Write something about us on your own platform Write and publish an original article - and if you share with us before you publish, we can help with editing. 3100 points
There's more to come and bonuses and modifiers in the works, so get out there, get sharing and earn yourself some points!
Twitter Spaces
We've continued our Twitter Spaces series recently, and one very interesting conversation was between Oaksprout and community member Asfi. You can check out the recording on Twitter, or for a permanent link, the #media channel in our Discord.
We've been threadingggg
Recently we've gone deep on these threads that present and compare data from around the crypto ecosystem. Here's a few of our favorites from the previous month:
This thread examines index-type products in crypto: what's out there already, and how is it performing, particulary in comparison to the TradFi market? We're very interested in this area, so we'll be keeping a close eye on it.
In these threads, we took a look at the burgeoning zkSync and Starknet ecosystems: check them both out and let us know what you think!
The zkSync thread is here here and the Starknet thread is here.
Do you have an idea for what we can explore in a future thread, or would you like to contribute your own? Get in touch!
Speaking of Starknet, this year we had some Valorians in attendance, and those of you lucky enough to be in Lisbon were able to catch our co-founder and Chief Research Officer David Galindo's talk!
David Galindo, Co-founder & Chief Research Officer @autonolas will be telling us how to make smarter contracts. pic.twitter.com/86y7yH3ON2

— Starknet.cc (Bangalore 🇮🇳 Nov 30 - Dec 1) (@StarknetCC) October 28, 2022
If you missed the simulcast, no worries as we were able to grab a recording, so please check it out and let us know your thoughts.
Open Autonomy is now up to v0.3.4
Check out the latest release on our Github, and if you have questions, join the Discord where we have a dedicated channel just for developer support.
So, that's what we have for you this month, as always thank you for your time and attention. If you have any suggestions, ideas or comments about what this update ought to contain or how we might make it better, please drop us a line—our Twitter DMs are open.
To keep up with the latest Autonolas updates, follow us on Twitter and join the Discord. See you next time!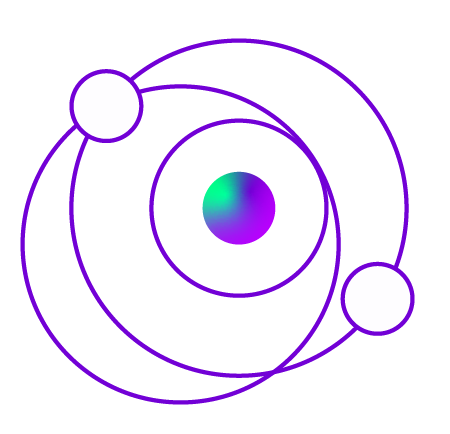 Sign up for updates
Stay at the autonomous edge
Be the first to hear about everything new in the world of Autonolas, autonomous services and full-stack autonomy.
OR