Autonolas Community Update 015
With Sails Unfurled Edition
2023-07-07
Introduction
Hello and welcome back, it's time for another Community Update. This edition takes a look back at the month of June and the first week of July and shares some of the achievements, milestones and community contributions you should know about!
Media Appearances and Events
Valory co-founder and CEO David Minarsch appeared on an episode of Protocol Deep Dive, hosted by thefett on their YouTube channel. Check out the replay for a fascinating exploration of the protocol and, as the_fett put it, "the intersection of web3 and AI and how autonomous agents will come to rule our chains."
Interested in getting involved hacking on the intersection of crypto and AI? Consider joining us in Paris at this year's ETHCC, where Valory will be co-hosting a hackathon with some incredible names in the space. More about the event here. There's room for 100 hackers over the course of the 2 day hackathon, and we'd love to meet you there.
Another major event in June was Valory's second Crypto x AI Mini Conference. This time, the theme was Exploring LLMs, and there were great talks and discussions from expert speakers working in the space. Check out the full talk replay here:
There's also a playlist with the excerpted talks available on the Valory YouTube.
The next conference is on July 27th - grab a free ticket while they last.
Project Updates
A major milestone from the end of the month was the launch of a new home: the Olas Network site! This new webpage is the home for the DAO - we'll keep autonolas.network as a developer resource, and transition over to this new name over the coming months.
If you haven't yet checked out the site, please give it a look. There is a ton of helpful information about the ecosystem that's in the same place for the first time.
Public Token Launch
The site was a must have in preparation for what's probably the biggest news of all: the public launch of the #OlasNetwork token!
The liquidity bootstrapping pool is now closed, but you can see the results here - 98% of the tokens were released by the end, and shortly after, the Uniswap pool opened to the public.
It's exciting to see this important part of the tokenomics and DAO ecosystem finally going live.
By July 7th, the protocol had registered:
12 new components (89 total)
2 new agents (10 total)
And a brand new service (16 total)
Check out this tweet for more.
One Autonolas ecosystem project that's been making headway exploring novel use-cases for autonomous services is Centaurs. Centaurs recently added a Social Poster plugin that enables communities to use ChatGPT to automatically post to Twitter and Orbis.
You can learn more about how Centaurs enables automatic AI social media posting for DAOS in this thread.
PS - did you know that in fact, the Autonobot centaur now has access to the Autonolas Twitter account?
OLAS top-ups for developers, now in the hands of the DAO
A recent proposal was approved enabling any DAO member to trigger top-ups of OLAS to eligible developers. Check out the approved proposal here
Curious about how developer rewards work? This thread gives a high-level rundown of how it works and who is eligible.
The DAO constitution passes
It's official - with the approval of the proposal, the Autonolas DAO has a constitution! For more, check out this tweet, with all the relevant links.
Milestone: the Autonomous Keeper Service moves 30 ETH in 3 months
The Autonomous Keeper service, a collaborative keeper reached an impressive milestone this month - by June 8th, this autonomous service moved a grand total of 30 ETH within 3 months!
You can learn more about the AKS in this blog post.
Valory also continues to innovate and ship developer tools: there's now a Python client available for developers to use when interacting with Ceramic. Check it out here and give it a try on your next project!
There's also another expansion coming soon, with support for ComposeDB in the works.
Ever wondered how Governatoorr's Snapshot Labs support works? There's now a quick video walkthrough available. Check it out and let us know what you think.
Articles and Writing
The team has been incredibly busy this year, so there's a lot to catch up on. One great way you can follow the "story so far" is in this mega-thread featuring every milestone achieved in 2023 so far.
There's also now a "master post" where you can find links to every "Week in Autonolas" thread, collated in one place.
Community Contributions and Ecosystem Highlights
Projects that incorporate Autonolas-based agent services continue to impress at hackathons: the most recent was The Plantation Station, built at this year's ETH Prague. This "phygital" solution explores the intersection of real plants and blockchain, with autonomous services bringing it all together. Check out the thread announcing their victory for more on this fascinating project, and congratulations to the community members who brought it to life!
We also saw another great solo hack from an Autonolas community member in June when N0xMare launched rsyk-hmm, an autonomous options trading strategy built with Autonolas tech.
Finally, to see the Autonolas ecosystem activity in one place, check out this Dune dashboard, created by Adriano from Valory and community member Teep.
We can't wait to see what new hacks and projects will be next!
Updates to Contribute
It's now easier than ever to become a contributor and earn rewards - the revamped Contribute experience went live in June and debuted with two actions new based on Twitter. Check out the Contribute site to get started earning those points!
Wrapping Up
As always, thank you for your time and attention! We're really looking forward to the coming months as our ecosystem grows and new faces and projects join us on this journey towards greater autonomy.
There's a few ways to get involved with us:
We'd love to hear from you about what we can include in these updates - if you have any feedback or suggestions, please get in touch - you can DM us on Twitter, or share your ideas in the Suggestions channel on Discord.
Until next time…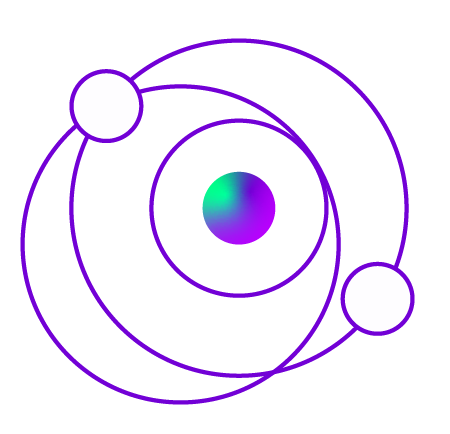 Sign up for updates
Stay at the autonomous edge
Be the first to hear about everything new in the world of Autonolas, autonomous services and full-stack autonomy.
OR