Autonomy is Dead, Long Live Autonomy!
How an open middleware layer will unlock the next level of crypto applications
2021-11-21
A Mis-Step on the Path to Autonomy
Despite the rallying cry for decentralization, our belief is that the arc of crypto points towards one value above all — autonomy. Autonomy means economic machines which produce basic services for humanity without being hindered by messy human input. Machines that work for us, rather than requiring us to constantly stoke their fires.
Blockchains have undoubtedly forced a great leap forward towards this goal. Whilst the space has been focused so intently on scaling, another significant issue has emerged — the next major roadblock on the path towards autonomy. Protocols have significant autonomy at the level of the blockchain/smart contracts, but the parts of their applications which run off the blockchain resemble web2 at best, and the clunky industrial age at worst.
Off-Chain is Broken
Most crypto services cannot run solely as on-chain smart contract applications. There are some things which, by design, smart contracts are extremely bad at. Smart contracts:
can't do things which require complex processing
can't run continuously
can't talk to things which aren't on the same blockchain, like external APIs or other chains
A few concrete examples of these limitations:
a DAO/protocol can't manage its own social media advertising budget
an on-chain asset management fund couldn't run machine learning processes to optimize its trading strategies
an on-chain protocol can't directly get price feeds from centralized exchanges (oracle use-case)
There's no way for an on-chain protocol/DAO to keep its processes private — they're laid bare for all to see. This seems normal but is wildly out of sync with real-world organizations
And the list goes on.
Duct Tape Dapps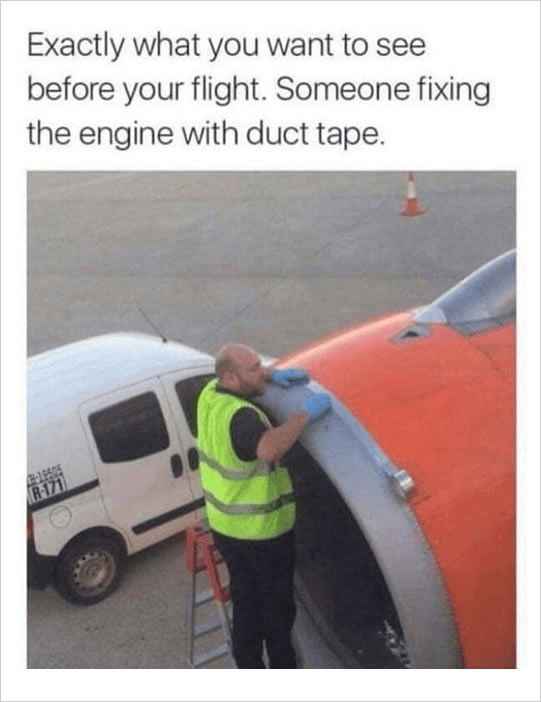 So, how do protocols currently get around these limitations? Here are just 4 common off-chain workarounds which have emerged:
1. Individual Bots
Some protocols will run individual bots which live on centralized servers, such as Amazon Web Services. These bots are a single point of failure. They are prone to going offline and causing degraded user experiences, if not loss-of-funds due to lost/compromised keys in DeFi applications.
2. Humans (Meatware)
Many protocols depend on groups of external individuals to provide complex and critical roles for maintaining network function. For example, decentralized exchanges pay out large rewards to incentivize people to regularly re-balance their liquidity. Other DAO operations depend on individuals executing transactions at the right time, for example topping up protocol-level insurance. These processes are often expensive and unreliable.
3. Heavy-Duty Middleware
In certain restricted cases, protocols can depend on large existing providers for off-chain services like oracles. Typically these are inflexible, expensive and permissionful.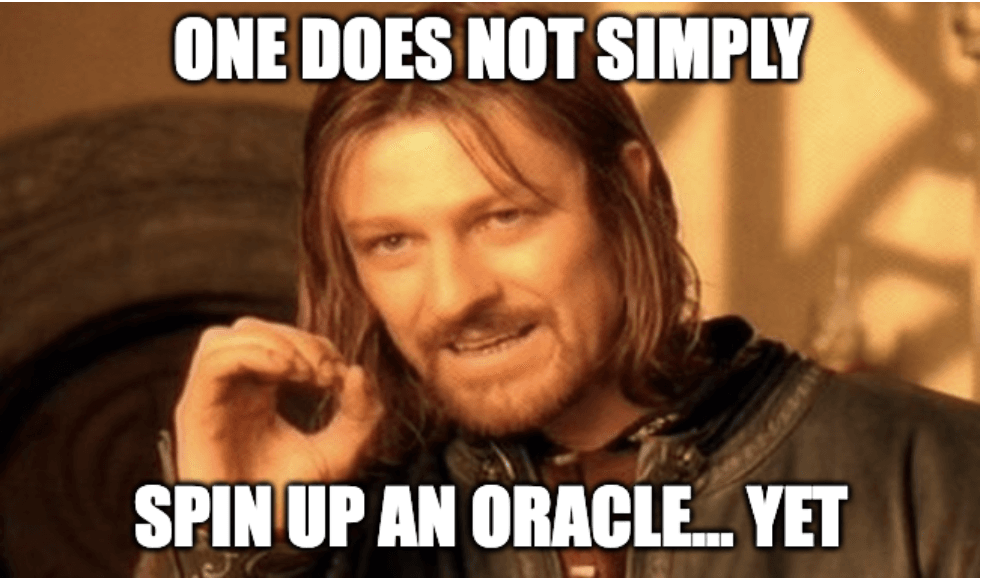 4. Community-Incentivized Bots
Another thing we see is protocols writing their own bots and incentivizing their community to run them. While this is a legitimate attempt from the community to take ownership of a core process in a decentralized manner, it also bears significant cost and risk.
The costs lie in needing to pay out non-trivial incentives to bot-runners
The risk lies in not having significant guarantees that the service will actually continue to run if interest and belief in the project wanes and, as a result, bot runners elect to put their machines to work elsewhere
Bot systems which are painful to keep up-to-date as the underlying blockchain software evolves, particularly in an multi-chain environment where even EVM chains fall out of sync
Although the underlying bot code is transparent and auditable, nothing else is. For example there is no visibility into how effectively the bots are being run.
—
In summary, existing options hence leave blockchain protocols with:
The risk of services which perform poorly because they're run by dumb individual bots on web2 servers
Burdening humans with high levels of manual input
Opaque, unauditable off-chain processes
The need to completely develop their own off-chain services, including sets of operators, from scratch
Significant financial cost of incentivizing third-party service providers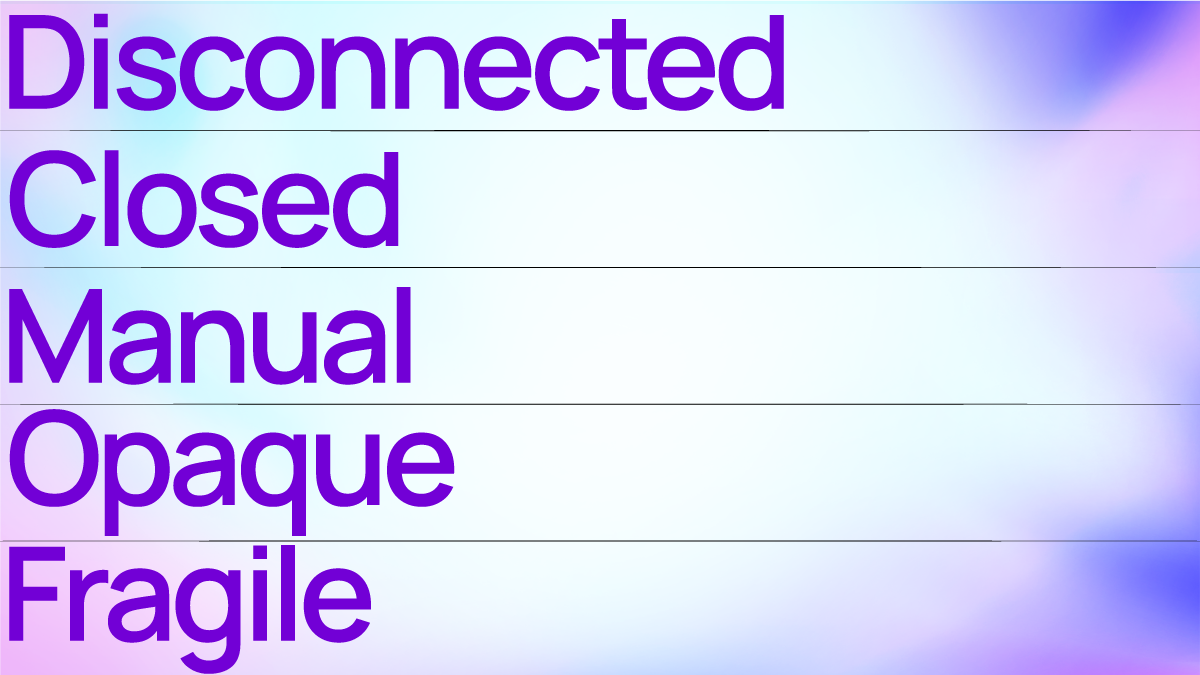 All of this has led us to the conviction that something is fundamentally missing in the blockchain infrastructure stack. Why is it not yet possible to build off-chain services in a cryptonative way?
An Entire Missing Layer in Crypto
We think there are several reasons why this platform for developers to build robust off-chain services wasn't created before:
Solving the problem stretches beyond the realms of traditional disciplines of crypto academia all the way to the established computing paradigm of multi-agent systems
Performance and scaling have been the most obvious and critical problems to solve until recently
Given the lack of good scaling solutions, the market is yet to focus on shoring up off-chain services as a key concern. As scaling is resolved, we feel this must change
The Autonolas Platform
We feel that now is the right time to present Autonolas, which our team of co-founders has been collectively building towards for years.
We believe Autonolas is the key to building the next level of decentralized protocols, and the next big unlock on the path to autonomy. It does this by creating a developer platform that enables robust, transparent and decentralised off-chain services.
"Is this another network for automating DeFi transactions?" The simple answer — no! Our platform enables a fundamentally new breed of protocol which is much more proactive, rich in underlying complexity and connective. In simpler terms, we will enable a new type of crypto app which can take action on its own, become really good at what it does and interact with the entire internet, not just one blockchain.
We believe Autonolas will not only make existing applications much better, but will also blast open the design space of what's possible with new crypto applications. We believe this is one of the most promising new vectors of innovation in the crypto space. If you sense the same, get involved now.
—
This post has given a glimpse into the why behind Autonolas. Future posts will fill in the gaps around the what. We'll also have posts focused on the product we intend to launch on Autonolas, and some ideas around the kinds of applications you can expect to see emerge in the ecosystem. However, autonomy cannot be reached by one party alone. We are committed to creating a conducive environment for a strong community who will collaborate to shape the future of Autonolas together.
Follow us on Twitter to join the conversation and hear updates. Join our Discord to get involved and contribute to the community.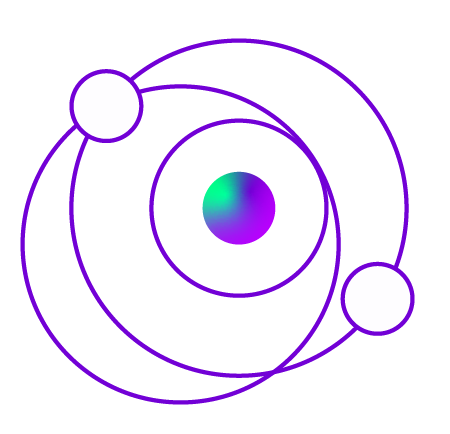 Sign up for updates
Stay at the autonomous edge
Be the first to hear about everything new in the world of Autonolas, autonomous services and full-stack autonomy.
OR