Autonolas Community Update 014
Multiple Intelligences Edition
2023-06-09
It's the first week of the month, so it's time to look back and give a quick summary of what's new and different in the world of Autonolas. This update will be a shorter one, as our last update covered everything through mid-May, but it's still been an eventful period with significant advancements and some exciting news to share. Let's pick up where we left off, shall we?
Autonolas Protocol Deploys on Gnosis Chain
We are thrilled to announce that the Autonolas protocol is now live on the renowned Gnosis Chain! This development marks a significant step forward for Autonolas and brings us closer to our vision of integrating AI into the world of cryptocurrency. For more info, check out this thread.
Valory's Crypto x AI Standards Mini Conference
Valory, the parent organization of Autonolas, recently hosted a mini conference focused on interoperability in AI and crypto. The conference featured talks from industry experts and enthusiasts, exploring the future of artificial intelligence in cryptocurrency.
Here's Valory CEO and co-founder David Minarsch's talk:
You can watch replays of all the talks on Valory's YouTube channel.
A huge thanks to all the speakers who participated–we are excited at the possibility of doing it again, so watch this space.
Grant Proposal to CowSwap
Valory recently submitted a grant application to CowSwap with the aim of helping the DAO decentralize. We are excited to embark on this journey, and are looking forward to getting underway with the work. If you're interested, you can read the proposal here.
Centaurs Go Live
Centaurs, the groundbreaking product being developed within the Autonolas ecosystem, has recently introduced several exciting new features aimed at bridging the gap between human knowledge and AI execution. Using AI "co-pilots," Centaurs enhances the decision-making and execution processes. If you want to be at the forefront of decentralized organization and contribute to shaping the future, don't miss out on early access to Centaurs. For more information, check out this post.
Governatooor Adds Support for Aave
Governatooorr, the AI-powered governance platform empowering some of the world's largest DAOs, including ENS and Uniswap, has recently added support for delegation on Aave. This addition further strengthens the "AI-powered delegation" narrative, and we are incredibly proud to see our technology expanding its usefulness.
Wrapping Up
With each passing month, the Autonolas ecosystem continues to grow with groundbreaking advancements, collaborative initiatives, and promising partnerships. If you've reached this point, thank you for investing your time and attention! We would love to stay connected with you:
As always, your feedback is important to us. If you have any ideas or suggestions to share with us, please don't hesitate to join the Discord or send us a direct message on Twitter. We look forward to hearing from you!
Until next time!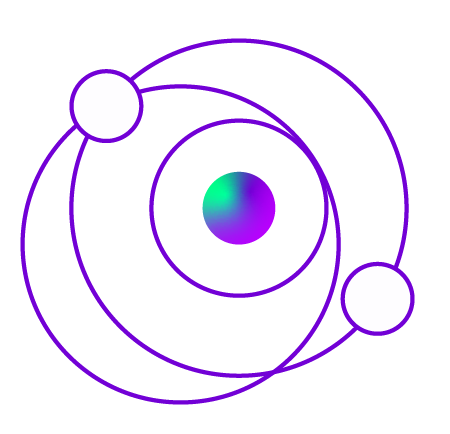 Sign up for updates
Stay at the autonomous edge
Be the first to hear about everything new in the world of Autonolas, autonomous services and full-stack autonomy.
OR