Introducing Autonolas Contribute
A new product that streamlines the contribution experience for members of the Autonolas community
2022-12-13 • Autonomous Contributors
Today, we're excited to announce the launch of Autonolas Contribute, a new product that streamlines the contribution experience for members of the Autonolas community.
Show off your contributions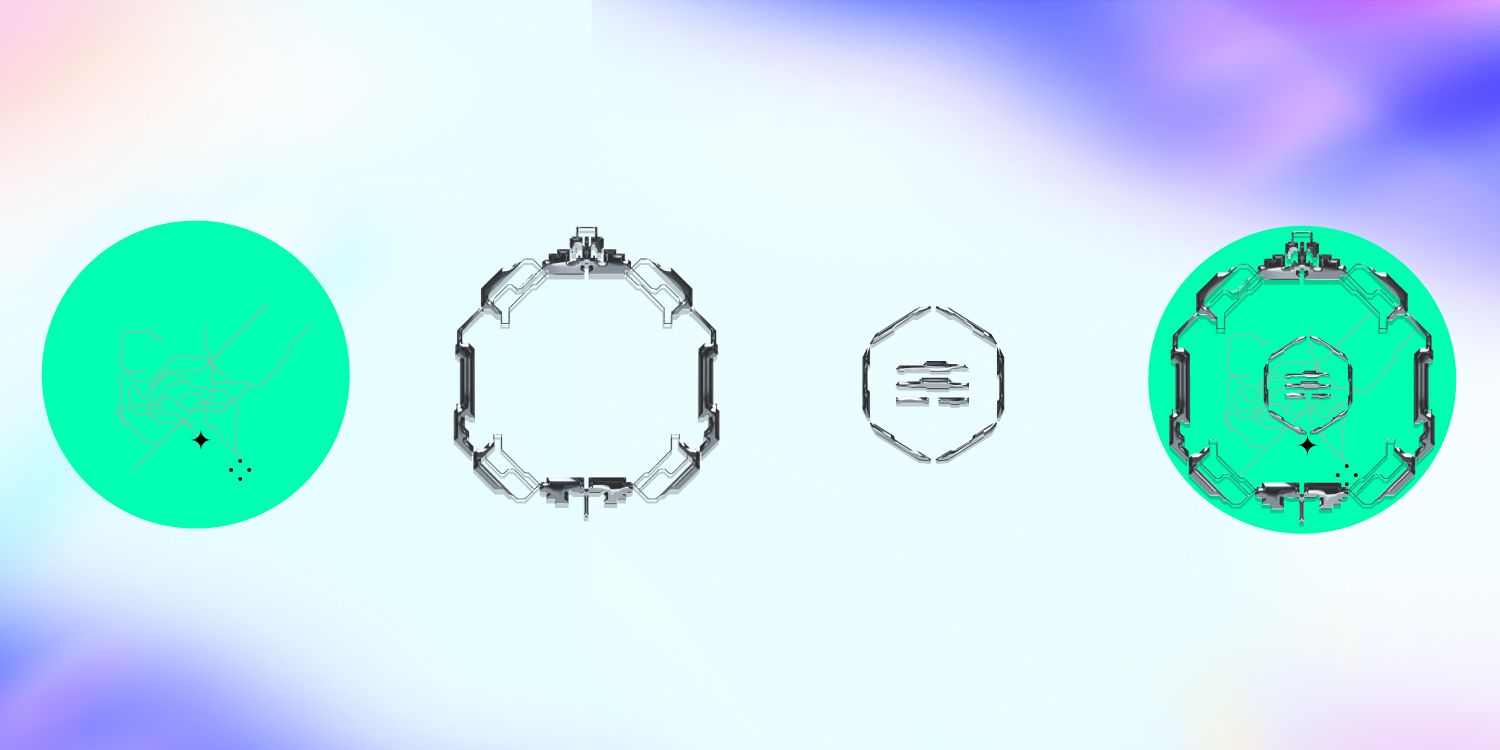 One of the key features of Autonolas Contribute is the ability to show off your contributions with badges. When you mint a badge, it will start at the first tier. As you complete actions that contribute to the success of Autonolas, you'll earn points and climb the leaderboard. When you earn enough points to reach a higher badge tier, your badge will automatically update to reflect your new rank. This is a great way to demonstrate your contributions on NFT-enabled social media sites and earn recognition that reflects your contribution within the Autonolas community.
Streamline your contribution experience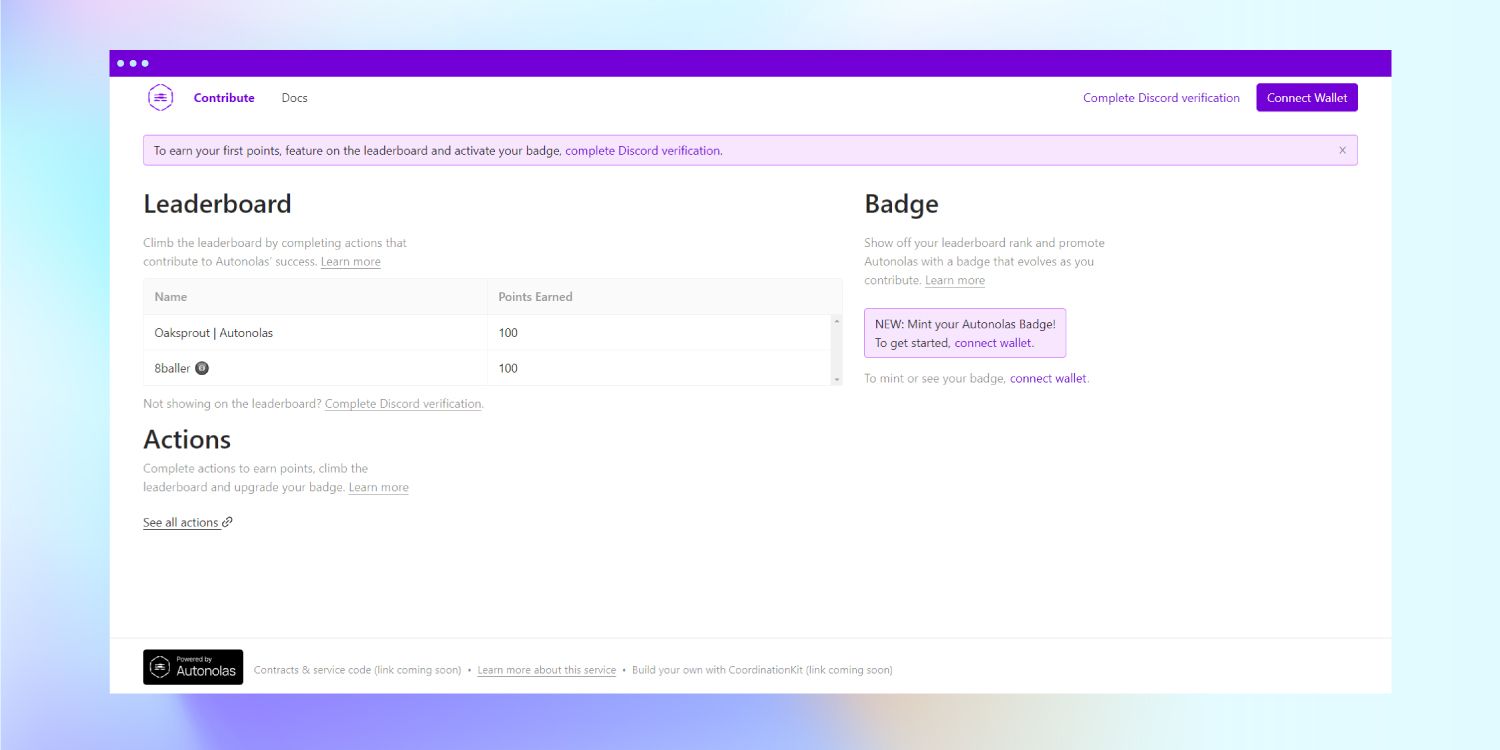 In addition to badges, Autonolas Contribute also includes a dedicated app for tracking and managing your contributions. The app includes a leaderboard, a list of actions you can complete to earn points, and your badge. From here, you can easily keep track of your progress and see how you're doing relative to other members of the community.
A new demo of an Autonomous service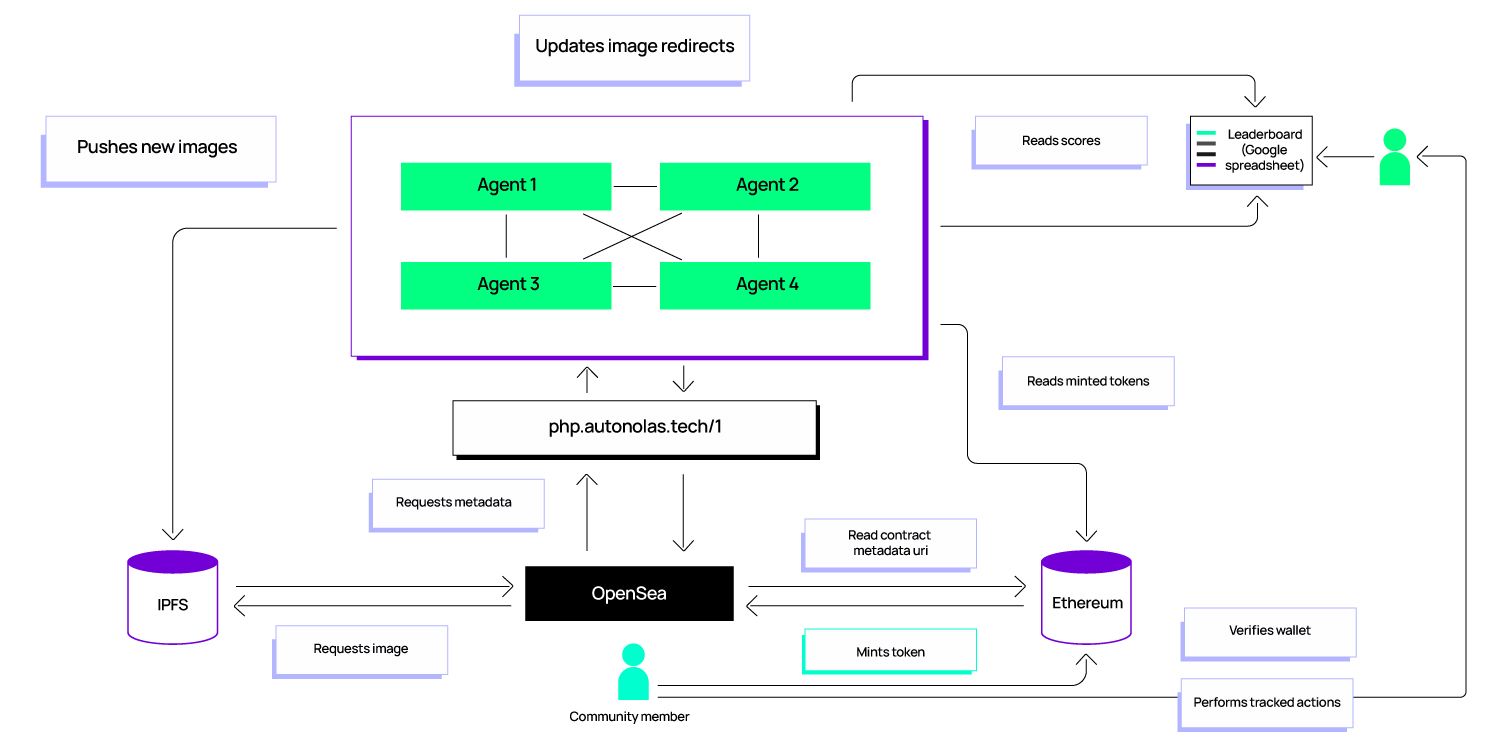 Contribute is powered by an autonomous service. We'll soon be releasing the code as an open-source toolkit. This will allow other teams to fork and run their own versions of the service, making it even easier for teams to track and manage contributions.
Get started right away!
To start, visit the app. It's free to mint a badge - you'll only have to pay gas fees. For a step-by-step walkthrough, check out the badge section of our documentation. We're excited to see how Autonolas Contribute will be used by members of the Autonolas community. Whether you're a long-time contributor or just getting started, we hope you'll join us in using this new product to streamline your contribution experience and show off your contributions to the community.
If you already have points you'll need to migrate them. Simply complete the verification and then wait. If it's taking a while for your points to show up, feel free to ping us on Discord.