Introducing the Community Leaderboard Program
Will you be our number one?
2022-08-26
Today we're excited to share a new program designed to engage and reward our community members for their contributions. Particularly at this early stage in the community's development, we want to encourage the right kind of actions, and it's our belief that those are things that will get us to exponential ecosystem growth as fast as possible.
Here's how the system works:
Do great things + let us know + get points!
We'll launch the program with a few "public" actions, but this list doesn't encompass everything you can earn points for now, or in the future! You can figure out the rest on your own, or wait for subsequent updates, but we encourage you to think creatively and find your own ways to spread the word about Autonolas.
The goal with this program is to give you easy ways to advance our mission and a simplified way for us to track your contributions. In the near future this will make it easier to identify our strongest advocates and invite them to the right programs, add them to lists and connect them with others.
Keep those goals in mind, and actions you can take to earn points should become clear! You can also suggest actions in the #suggestions channel on Discord.
Leaderboard Actions and their Points Values
| Action | Description | Points |
| --- | --- | --- |
| Invite a new member to our Discord | Invite someone using your invite link, and we'll use InviteLogger to identify your invitees | 2.5 |
| Provide actionable feedback that improves the running of the community | Help us identify a community-focused improvement that we implement | 15 |
| Contribute original art, design or writing to Alter Orbis | Share your original Alter Orbis related work with us | 10 |
| Complete an Academy Task | Finish one of the tasks between modules and send a screenshot in the claim form | 40 |
| Help us identify a reproducible coding error in the documentation | Help us find bugs and mistakes we can reproduce in the documentation. To claim, open an issue on open-autonomy referencing your Discord username. | 50 |
| Help us identify a non-code error in the documentation | Find a typo, broken link, etc in the documentation and open an issue on open-autonomy referencing your Discord username. | 25 |
| RT or QT a selected tweet | Help us spread the Autonolas message on Twitter | 1 point for every 100 followers |
| Create a thread about Autonolas | Help us explain what we're doing with a Twitter thread | 45 |
| Tag a friend who should follow us on Twitter | Help us grow our community on Twitter by @mentioning a friend | 2 |
| Take the Community Survey | Answer 5 short questions about your experience here | 5 |
We'll start tracking leaderboard eligible-actions starting today, August 26th, and release the first rankings after a week has elapsed. Rankings are released on Monday at or before 17:00 CET.
You can claim points by using the submission form, for invites, all you need to do is invite your friends - InviteLogger will keep track of the rest.
Get out there and claim your place on the charts!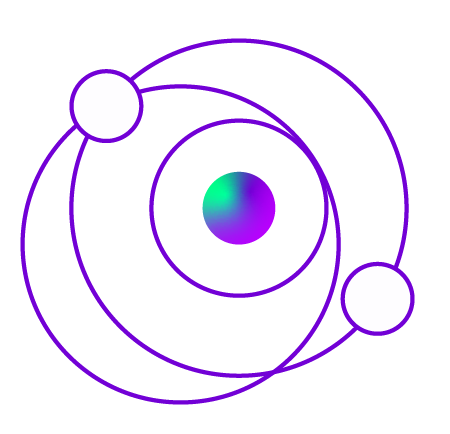 Sign up for updates
Stay at the autonomous edge
Be the first to hear about everything new in the world of Autonolas, autonomous services and full-stack autonomy.
OR