2022 Year in Review
A look back...
2022-12-30
As we approach the end of the year, we wanted to review the previous 12 months and take a moment reflect on the incredible progress we've made. So much has happened and there's quite a lot to cover, but first we wanted to take a moment to thank all of our friends, community members and supporters: we could not have made it this far without you.
Let's take a look at what was achieved in 2022!
Code and Products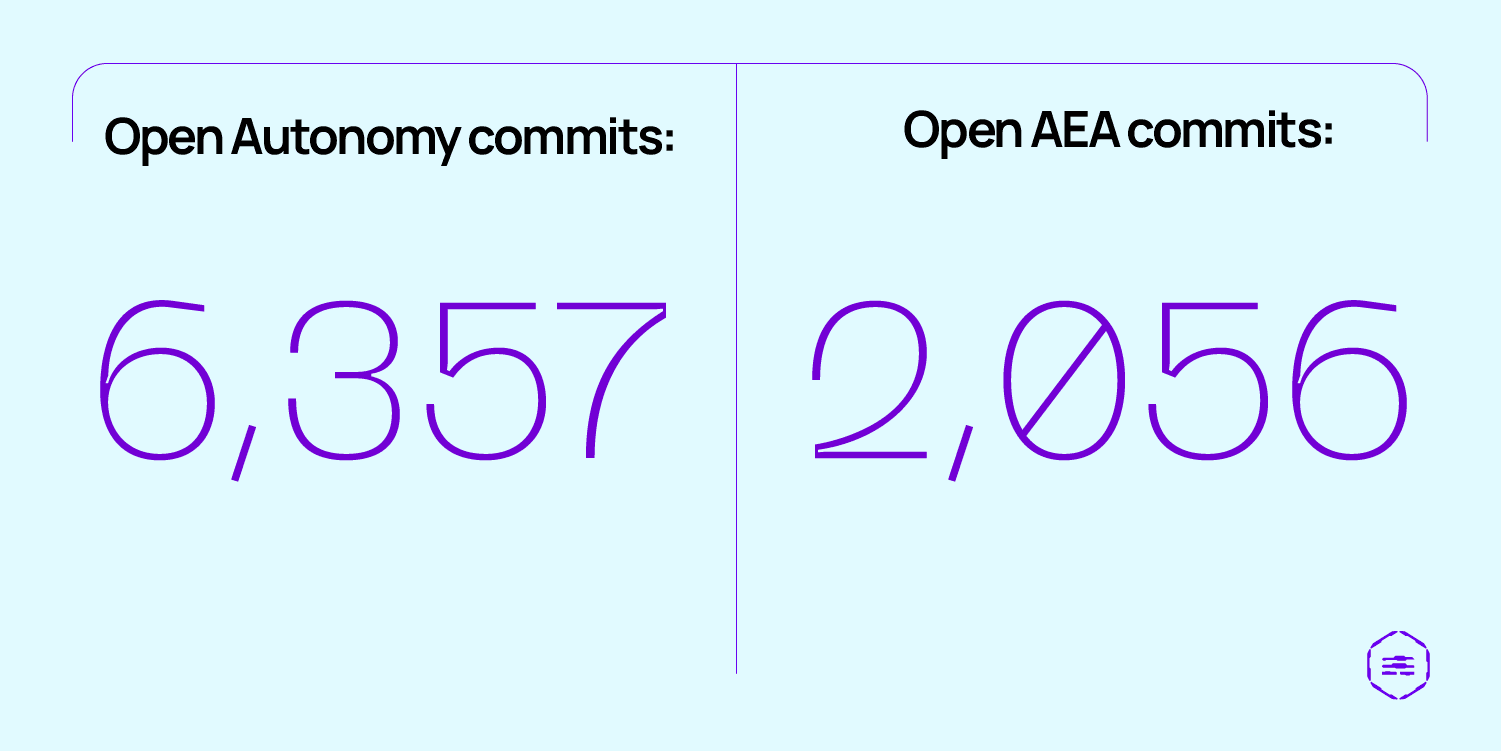 This year, the codebase grew by leaps and bounds, with 6357 commits to Open Autonomy and 2056 to Open AEA.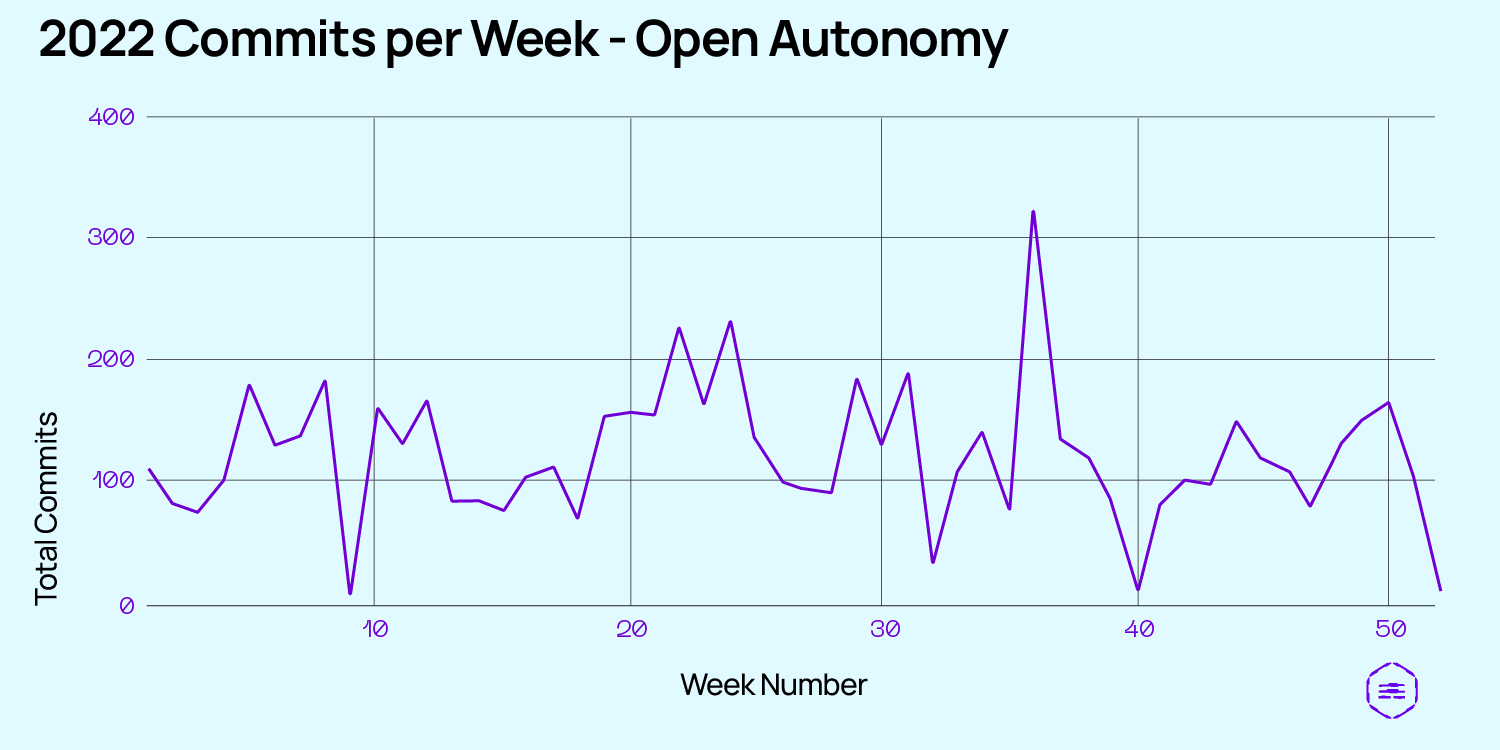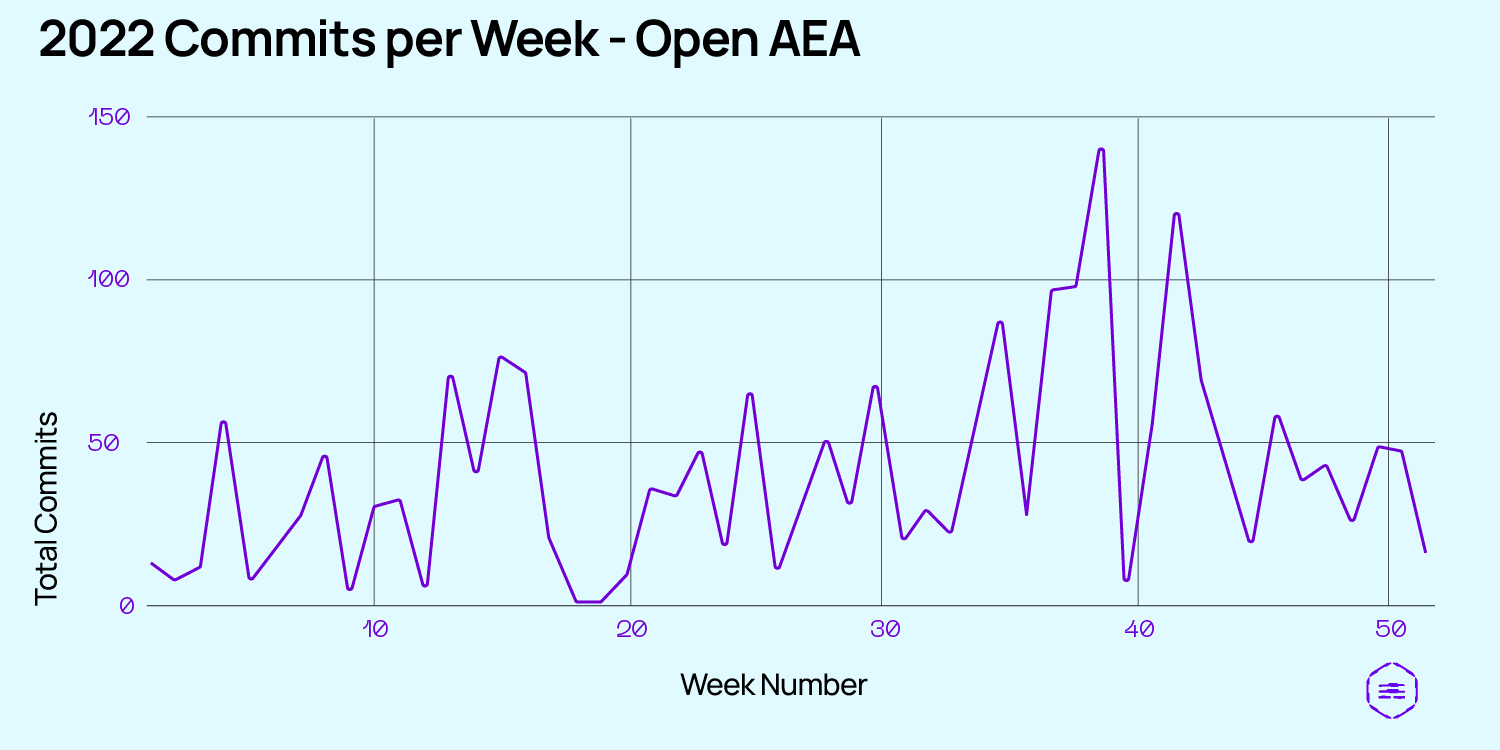 The team kept a regular cadence as well, with commits spread out across the year.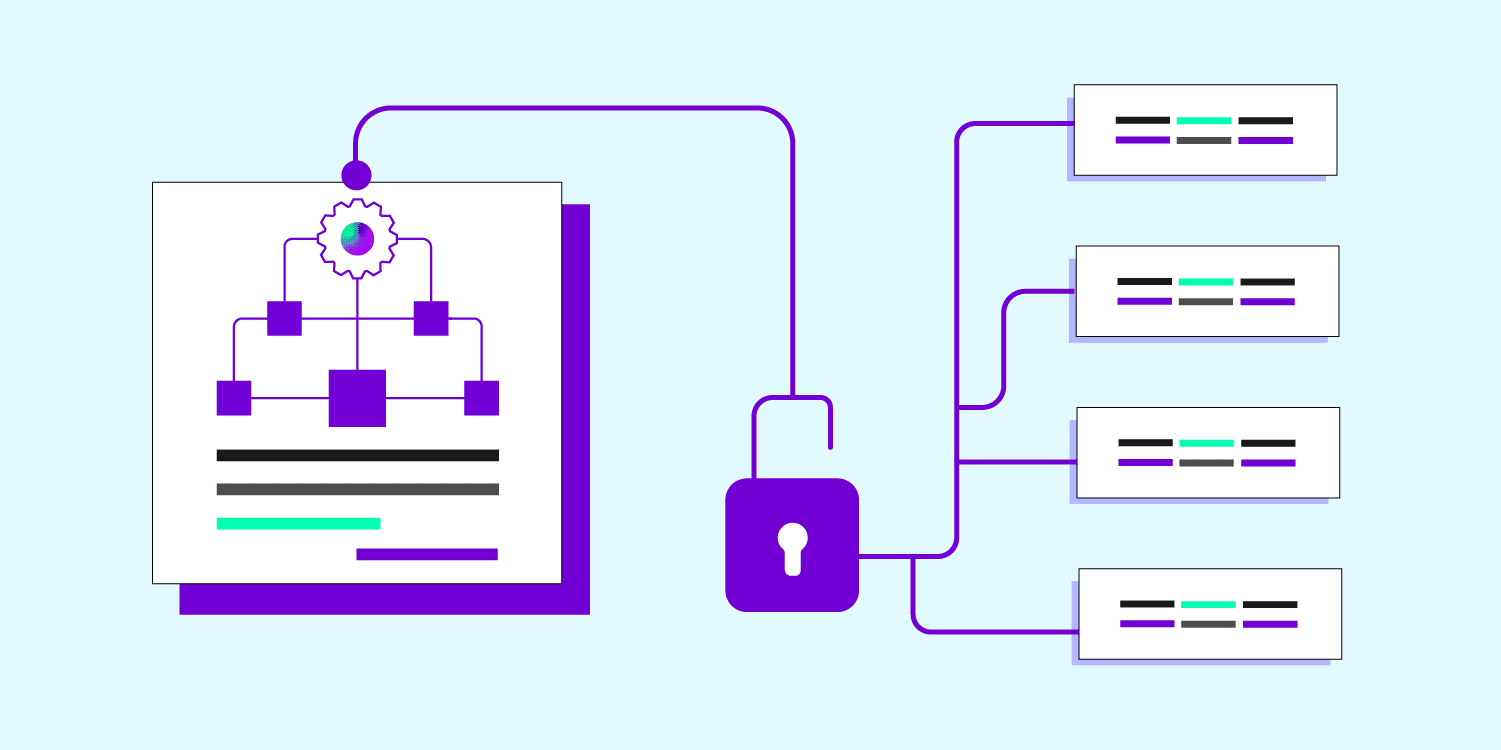 2022 also saw the open-sourcing of two major parts of the Autonolas ecosystem: first was Open Autonomy, which was announced in June.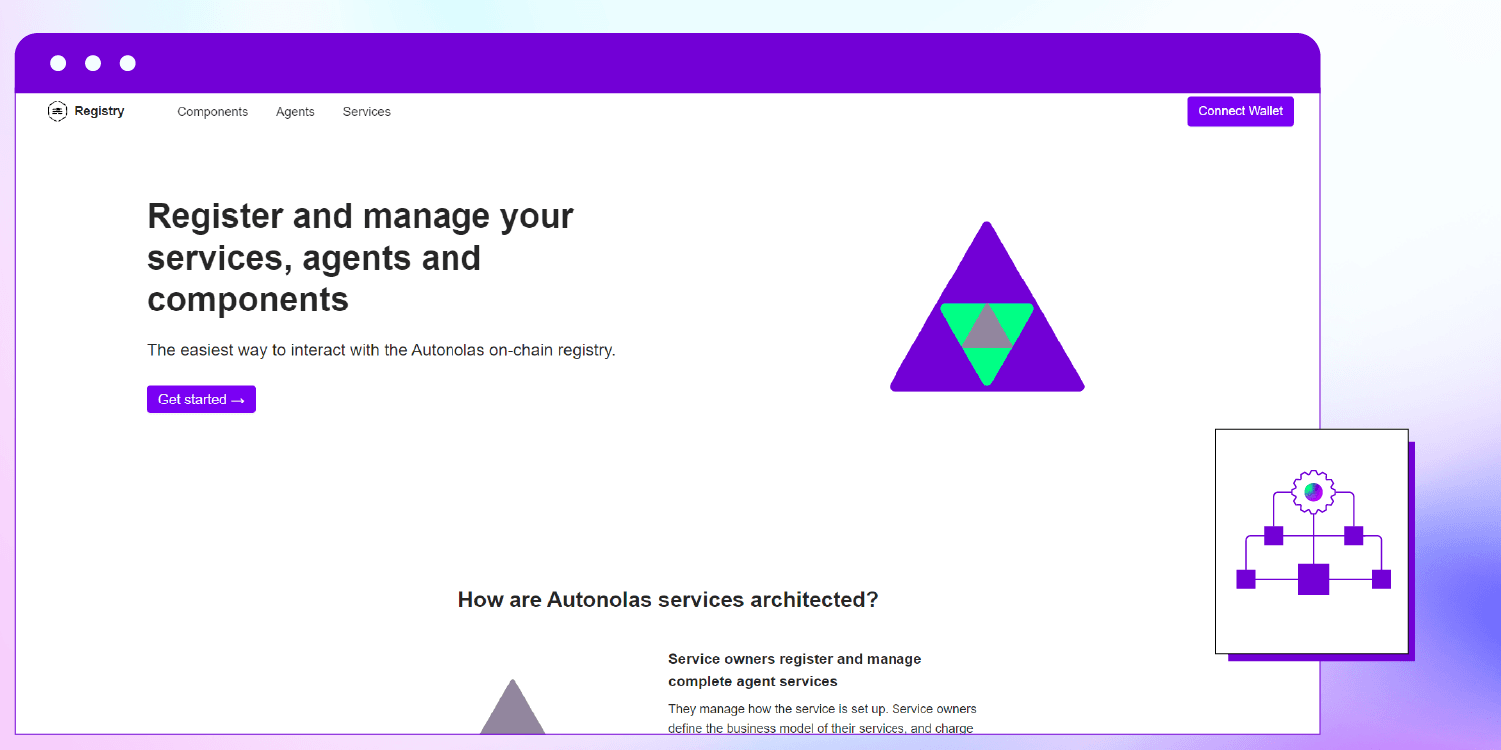 Shortly thereafter, we shared the Autonolas Protocol and also debuted a web app where users can interact with the protocol directly. We hosted a virtual event for the launch and a recording of that is available for replay here.
Our documentation got a major upgrade this year - check out the documentation for Open Autonomy and Open AEA to learn more.
We also announced a bug bounty program, so if you'd like to help us ship the cleanest code out there and earn yourself some $$$, you can learn more about the available bounties here.
Academy
During 2022 we ran 4 academies and produced 16 graduates - congratulations to every Agent Dev that stuck it out and completed the program!
Our first cohort was kind enough to share their experiences with us, and one graduate even joined the Valory team later in the year. You can read more about his experience here.
Another major milestone in the Academy program was the launch of a new self-serve format, where devs can learn at their own pace. If you're interested in that, you can get started here.
Autonomous Services in Production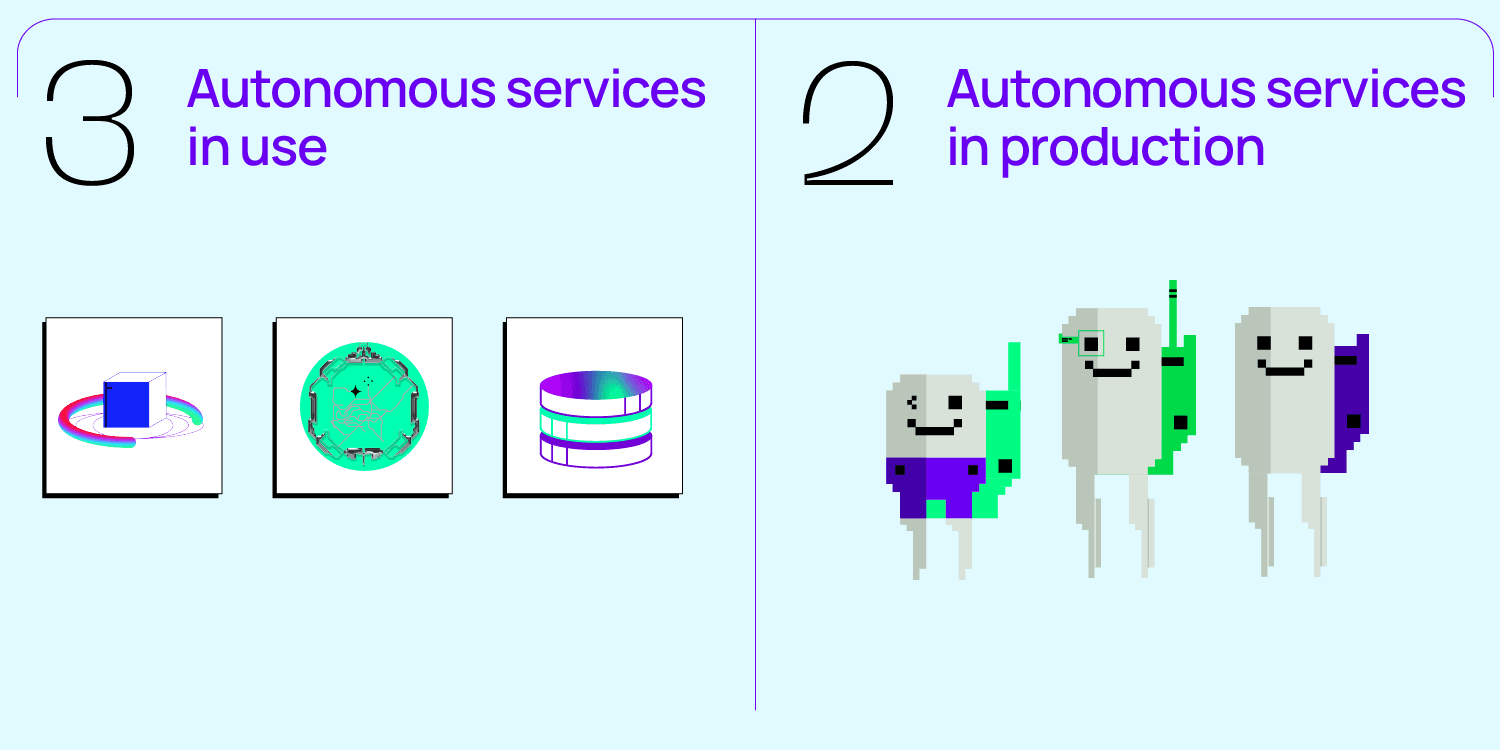 So far, there are 5 autonomous services extant - we have 3 services in use, and 2 in production:
Grants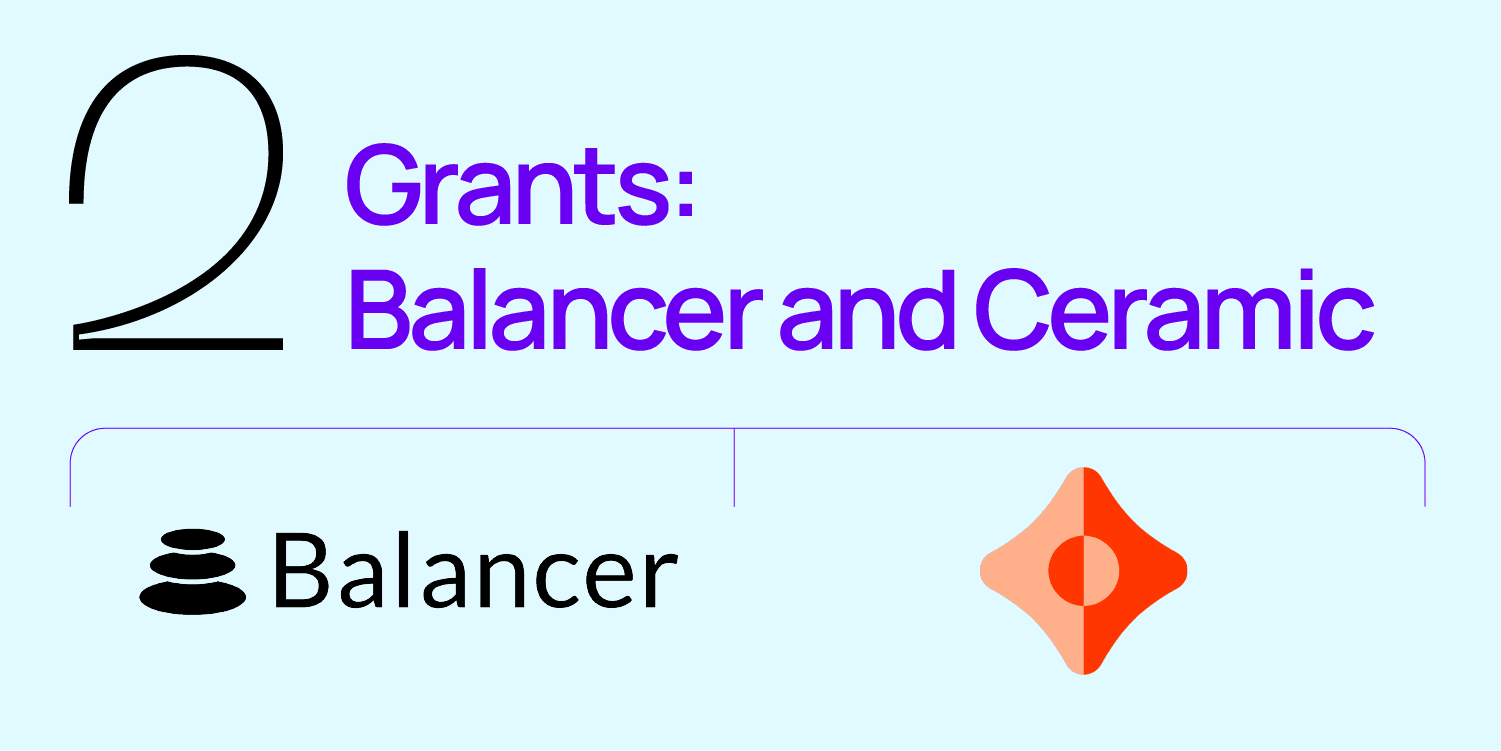 This year, Valory applied for, and was accepted into two grant programs to build using Autonolas:
Blog Posts, Articles and other Writing
We released quite a few articles in 2022. One of the most popular entries on the blog was our Guide to Getting into Web3. In the same vein, we also published The case for Blockchain and Autonomy, so check those out if you haven't already.
Our community members also contribute some great writing as well. Check out Odin.THOR's "Autonomous Augmentations" series for fascinating explorations of Autonolas-based service concepts.
Education Articles
We wanted to make it as easy as possible for newcomers to get up to speed with Autonolas, so we created this series of Educational Articles. There's even a short quiz you can take to test your knowledge once you're finished.
Technical Articles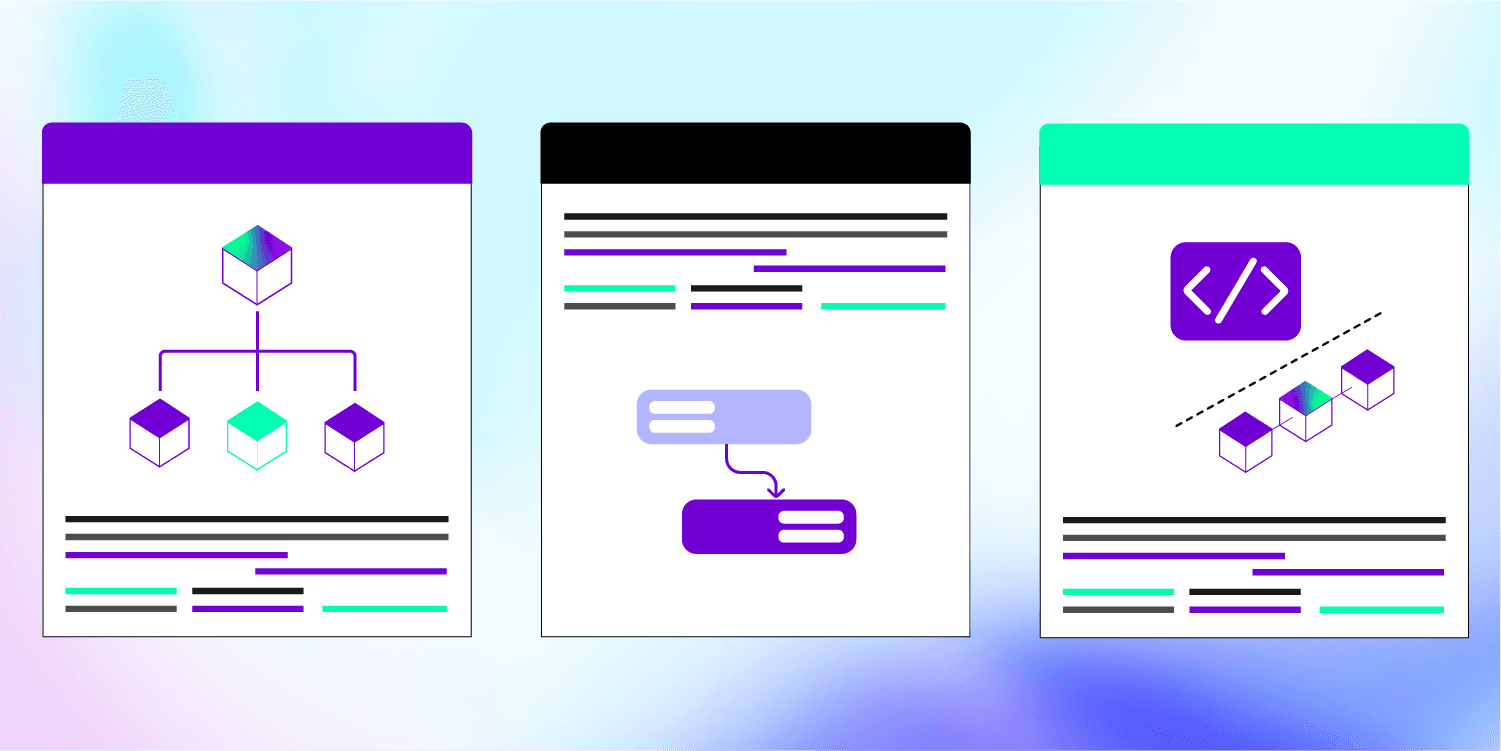 Over the course of the year, we shared several in-depth articles that explained our project on a technical level. Those include:
Podcasts and Talks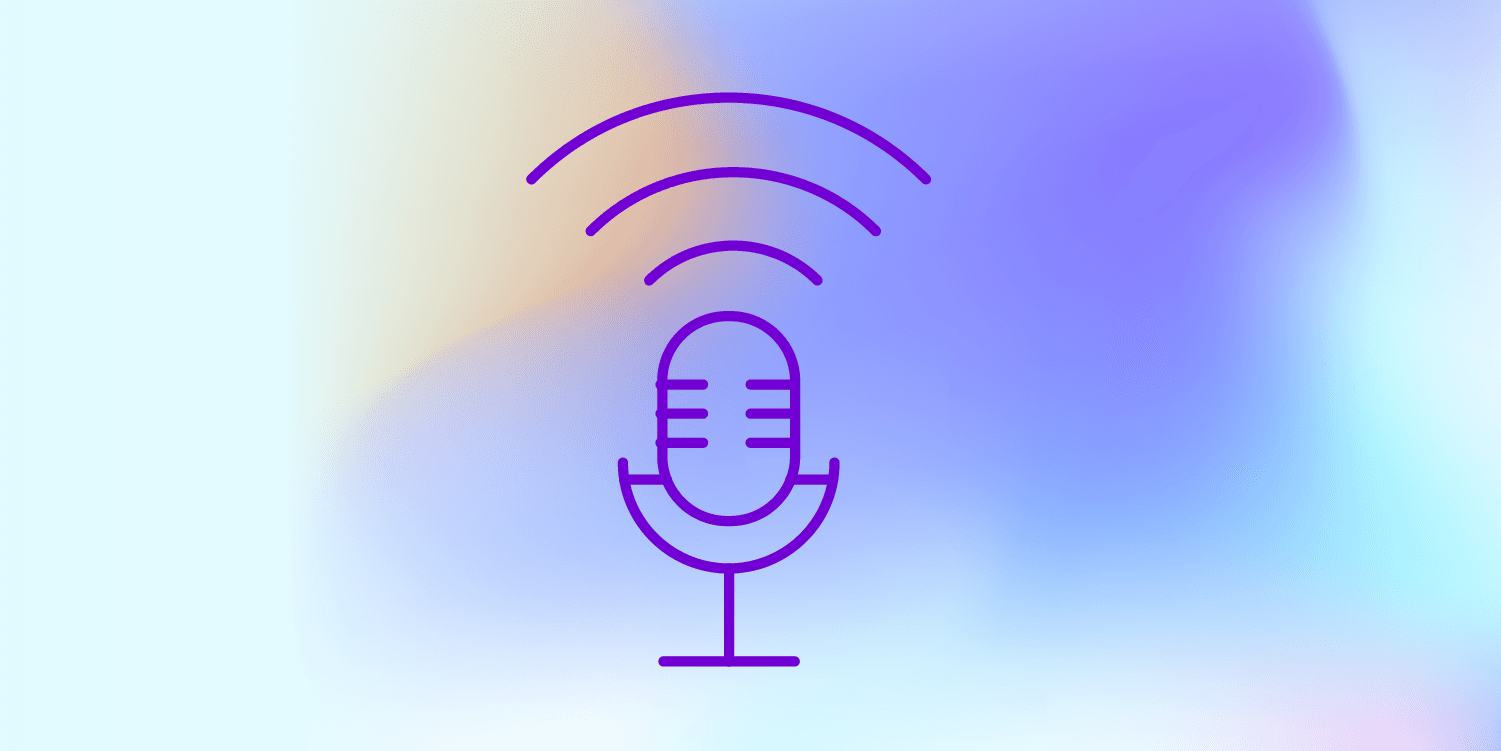 Our team upped their presence in the Web3 space in 2022, with Valory team members appearing on multiple stages and podcasts sharing the Autonolas vision. Here are some of the highlights:
Podcasts
Chorus One - Enabling Autonomy in DAOs: David Minarsch & Oaksprout the Tan
The Crypto Podcast - Autonolas: Automating offchain services for DAOs
Other Appearances
We also hosted a few very interesting Twitter Spaces, and recordings are available in our Discord's Media Library.
Refreshing the Brand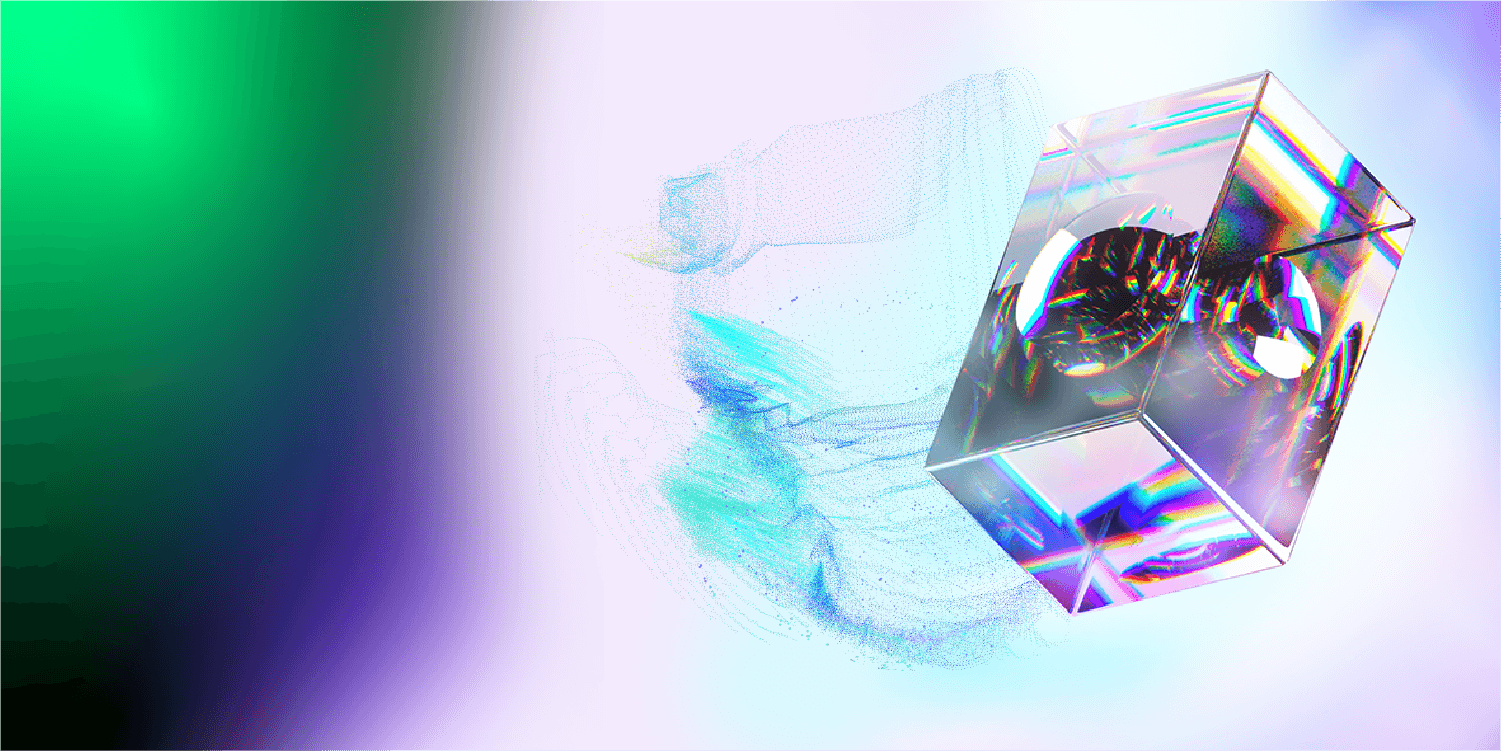 One change that affected all areas of Autonolas was our brand redesign: we overhauled our visual identity from top to bottom. Check out the announcement we put out and see some of the behind-the-scenes process.
Community Projects
Community Leaderboard
This year, we wanted to find a new way to reward our community members who have stuck by us and contributed their time, effort and expertise to our project. We started with a simple leaderboard MVP which grew into Autonolas Contribute, which now includes dynamically updating NFTs that reflect your progress. You can see the latest ranking here.
Alter Orbis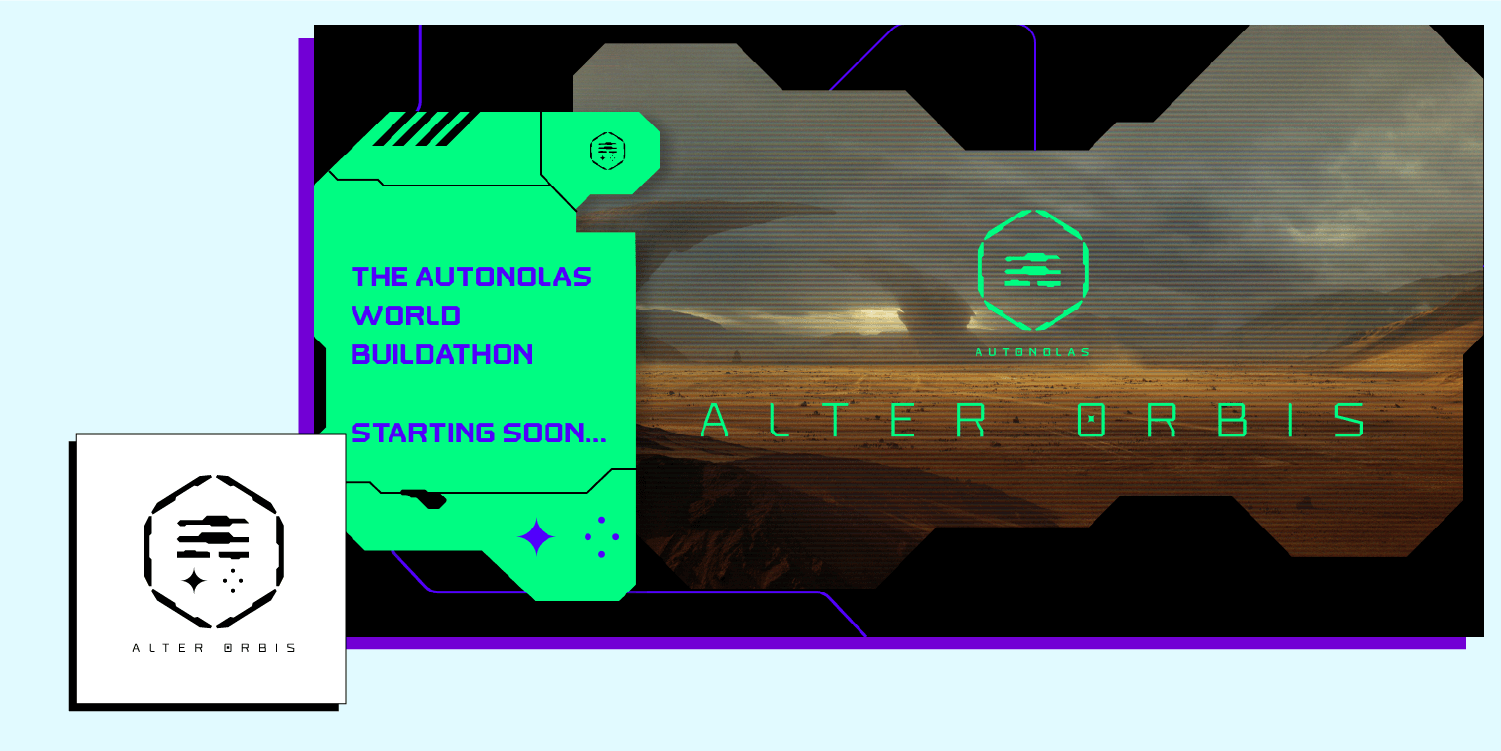 One highlight this year was the World Buildathon, where we held a collaborative contest to expand Alter Orbis, our companion lore. We enjoyed everyone's submissions, but the winners were community members Grave and Focs. You can see their entries here.
So, that's a wrap! We hope you have a very happy New Year and once again, thank you very much for your time and attention. We can't wait to check in with you at the end of 2023.
To keep up with all of our latest news and updates, follow us on Twitter and join our community on Discord. Here's to another exciting year!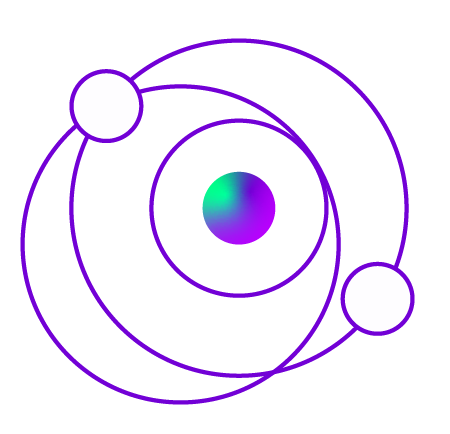 Sign up for updates
Stay at the autonomous edge
Be the first to hear about everything new in the world of Autonolas, autonomous services and full-stack autonomy.
OR